F.E.A.R. Platinum Collection [FitGirl Repack] (Size: 3.26 GB)

2.27 GB
290.19 MB
34.34 MB
3.58 MB
2.18 MB
1.94 MB
495.00 B

fg-optional-bonus-content.bin

519.52 MB
159.98 MB
518.00 B
101.00 kB
155.00 B
4.04 MB

Verify BIN files before installation.bat

54.00 B
Files view Limit 50 — Current Torrent have 14 files
---
Description
F.E.A.R. Platinum Collection
Release Date:
October 17, 2005
Genres/Tags:
Action, Shooter, First-person, 3D, Horror
Developer:
Monolith Productions, TimeGate Studios
Publisher:
Sierra Entertainment
Platform:
PC [Repack]
Engine:
LithTech Jupiter EX
Steam User Rating: 94% of user reviews are positive (based on 5,129 reviews)
Interface Language:
English, Russian (fan-made)
Audio Language:
English, Russian (fan-made)
Crack:
GOG (SecuROM-infested) + MACiOZO/HATRED/RELOADED
Minimum requirements:
Operating System: Windows XP (Vista required for installing the repack)
Processor: Pentium 4 1,7 GHz
RAM: 512 MB (2 GB required for installing the repack)
Video Card: GeForce™ 4 Ti or Radeon® 9000 64 МБ
DirectX: 9.0c
HDD Space: up to 15 GB
ATTENTION! The minimum size of the repack is just 2.6 GB, read repack features for details.
Screenshots - click to enlarge
If you don't see screens - disable your adblock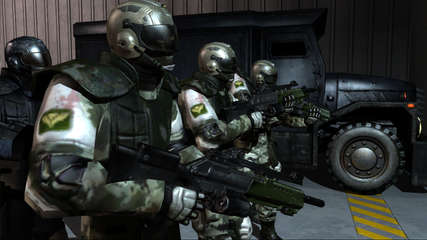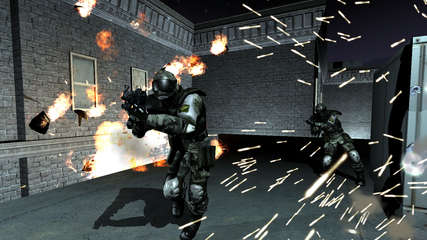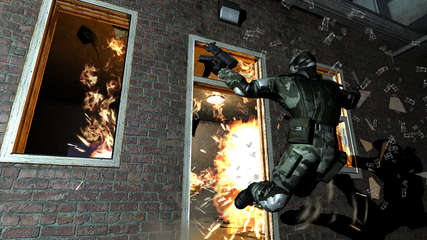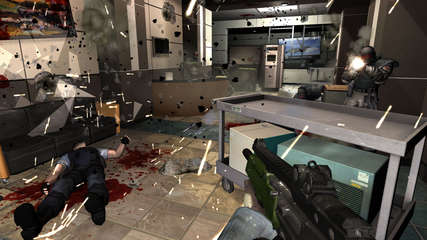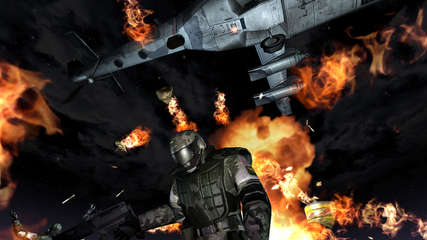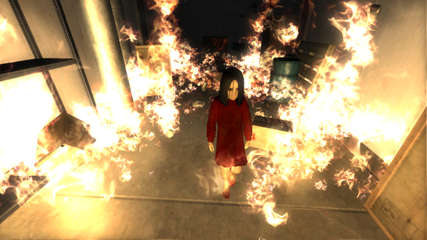 Description:
Be the hero in your own cinematic epic of action, tension and terror. A mysterious paramilitary force infiltrates a multi-billion dollar aerospace compound, taking hostages but issuing no demands. The government responds by sending in a Special Forces team only to have them obliterated. Live footage of the massacre shows an inexplicable wave of destruction tearing the soldiers apart. With no other recourse, the elite F.E.A.R. (First Encounter Assault Recon) team is assembled to deal with the extraordinary circumstances. They are given one simple mission: Evaluate the threat and eliminate the intruders at any cost.
F.E.A.R. Extraction Point Extraction Point kicks off where the original game ended – with a bang. As the helicopter which the F.E.A.R. team is on attempts to leave the vicinity, it instead winds up crashing. The F.E.A.R. team is thus forced to seek out an alternate extraction point, all the way battling the now free Alma and her paranormal minions across a destroyed city.
F.E.A.R. Perseus Mandate As the first F.E.A.R. team and Delta Force fight for control of the situation, a second F.E.A.R. team is sent in to shed some light on Armacham Technology Corporation's (ATC) dark past. As a member of a secondary F.E.A.R. team, you are brought in to discover more information regarding the secret project at the ATC facilities. The multiplayer component for this expansion is no longer available.
Included Content
F.E.A.R. Retail Cracked v1.08
F.E.A.R. GOG v1.08
F.E.A.R. Extraction Point v1.07 Retail
F.E.A.R. Extraction Point v1.07 GOG (SecuRom-infested)
F.E.A.R. Perseus Mandate v1.08 Retail
F.E.A.R. Perseus Mandate v1.08 GOG (SecuRom-infested)
GOG Goodies (bonus videos, wallpaper, manual)
Widescreen Support fix for Extraction Point
Fan-made Russian Localization (Text and/or Voiceovers)
GOG SecuROM Notice
Please everyone be aware that GOG did NOT remove SecuROM from the addon executables FEARXP.exe and FEARXP2.exe at all, they just removed the disc check. They also include and register the original retial MP .exe, disguised as .dat. This means that running one of the addons will instanly "install" SecuROM 7 on your system, including driver, rootkit-like registry entries locked away from regedit and hidden files in AppData. You have been warned.
More details:
https://www.gog.com/forum/fear_series/gogs_blatant_lies_regarding_securom_in_fear
You can use an official SecuROM removal tool to uninstall any SecuROM drivers you have:
https://yadi.sk/d/1vRgTiKWArjpVg
Repack Features
Based on multiple releases: First_Encounter_Assault_Recon_DVD-FLT (flt-fear.iso, 4,508,239,872 bytes), F.E.A.R.v1.0.7.UPDATE.CRACKED-DETONATiON (293 MB), F.E.A.R.v1.08.Cracked-MACiOZO (28 MB), First.Encounter.Assault.Recon.Extraction.Point-RELOADED (1,322,235,748 bytes), FEAR_Perseus_Mandate-HATRED (htd-fepm.iso, 4,168,988,672 bytes) and GOG with all goodies (8,150,264,001 bytes) - many thanks to Christsnatcher!
Optional Russian localization added (222 MB)
Widescreen Support fix for Extraction Point added
Game versions are: v1.08 for main game and PM; v1.07 for EP. Please note, that in game menu add-ons show v1.0, which is just an incorrect display
If you decide to install the GOG version, you will have proper cracks in NoDVD folder in case you want to replace SecuROM-infested ones
100% Lossless & MD5 Perfect: all files are identical to originals after installation
NOTHING ripped, NOTHING re-encoded
Selective Download feature: you can skip downloading and installing of Russian localization and bonus content (bonus videos, wallpaper, manual)
Significantly smaller archive size (compressed from cumulative 17.4 to 2.6~3.3 GB, depending on selected components)
Installation takes 7-10 minutes
After-install integrity check so you could make sure that everything installed properly
HDD space after installation: up to 15 GB
At least 2 GB of free RAM (inc. virtual) required for installing this repack
To run the game in a window, add "+windowed 1" option as a command line parameter of the respective game icon
Repack by FitGirl
Problems during installation?
Read this repacks troubleshooting guide
https://fitgirl-repacks.site/repacks-troubleshooting/
---