NieR - Automata [FitGirl Repack] (Size: 28.18 GB)

FitGirl releases on 1337x.url

117.00 B

FitGirl releases on KAT.url

173.00 B
612.00 B
101.00 kB
155.00 B
3.57 GB
770.45 MB
67.10 MB
3.33 MB

setup-fitgirl-selective-english-speech.bin

330.27 MB

setup-fitgirl-selective-japanese-speech.bin

321.78 MB

setup-fitgirl-selective-lossless-videos.bin

18.69 GB

setup-fitgirl-selective-lossy-videos.bin

4.45 GB

setup-only-lossless-videos.exe

5.00 MB
5.62 MB

Verify BIN files before installation.bat

54.00 B
Files view Limit 50 — Current Torrent have 16 files
---
Description
NieR: Automata - Day One Edition + Update 1 + 3C3C1D119440927 DLC
Release Date:
March 17 ~ May 2, 2017
Genres/Tags:
RPG, Action RPG, Third-person, 3D
Developer:
PlatinumGames
Publisher:
Square Enix
Platform:
PC [Repack]
Engine:
in-house
Steam User Rating: 79% of user reviews are positive (based on 8,971 reviews)
Interface Language:
English, German, Spanish, Italian, French, Japanese
Audio Language:
English, Japanese
Crack:
built-in (BALDMAN V3+CODEX/ALI213)
Minimum requirements:
Operating System: Windows 7 /8.1 /10 64bit
Processor: Intel Core i3 2100 or AMD A8-6500
RAM: 4 GB
Video Card: NVIDIA GeForce GTX 770 VRAM 2GB or AMD Radeon R9 270X VRAM 2GB
DirectX: 11
HDD Space: 26~48 GB
ATTENTION! The minimum size of this repack is just 9.2 GB (with lossy videos) or 23.4 GB (with original videos). Read notes for details.Screenshots - click to enlarge
If you don't see screens - disable your adblock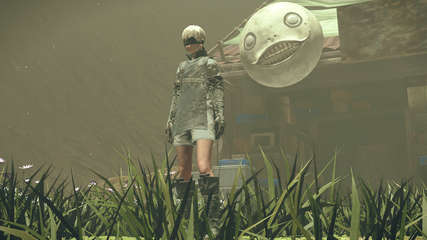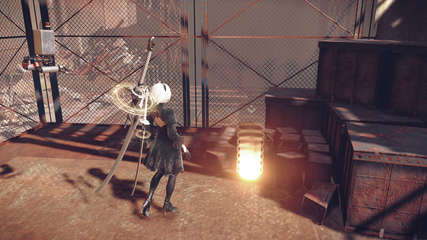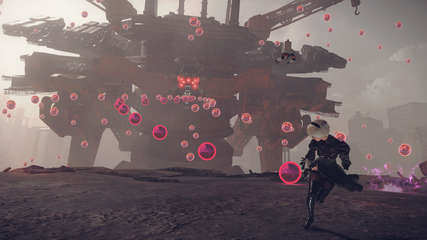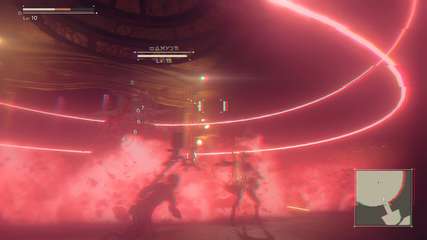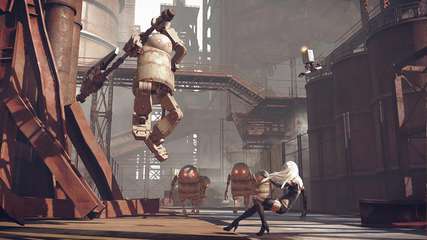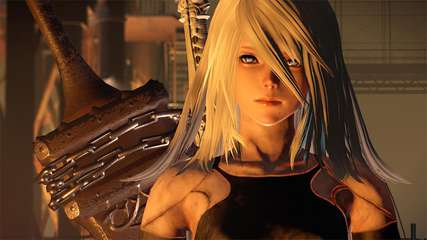 Description:
NieR: Automata tells the story of androids 2B, 9S and A2 and their battle to reclaim the machine-driven dystopia overrun by powerful machines.
Humanity has been driven from the Earth by mechanical beings from another world. In a final effort to take back the planet, the human resistance sends a force of android soldiers to destroy the invaders. Now, a war between machines and androids rages on... A war that could soon unveil a long-forgotten truth of the world.
Game Features
Action-Packed Battles – Players will switch between using melee and ranged attacks in battle against hordes of enemies and challenging bosses across a variety of open field maps. The tight controls and incredibly fluid combat are simple to learn for newcomers while offering plenty of depth for more experienced action gamers. Players can perform high-speed battle actions—combining light and heavy attacks—and switch through an arsenal of weaponry while evading enemies with speed and style.
Beautifully Desolate Open-World – The game seamlessly joins together hauntingly beautiful vistas and locations with no area loading. The environments are rendered in 60fps and contain a wealth of sub-events in addition to the main storyline.
Masterfully Crafted Story and Characters – NieR: Automata tells the story of androids 2B, 9S and A2 and their ferocious battle to reclaim a machine-driven dystopia overrun by powerful weapons known as machine lifeforms.
Elements of an RPG – Players will obtain a variety of weapon types, level up in battle, learn new combat skills, and customise a loadout that caters to their playstyle.
Utilise the Pod Support System to Assist In and Outside of Battle – Pods can attack the enemy in both manual and lock-on modes. They can also assist outside of battle, such as allowing the player to glide through the air. Pods can be enhanced throughout the game, with upgrades including new attack methods and variations.
"Auto Mode" Available for Beginners – Novice players can elect "Auto Mode" for easy attacks and evasions.
Repack Features
Based on Steam release made on May 2, 2017: 48 GB
BALDMAN crack V3 applied. Alternative ALI213 emu for those, who experience problems with CODEX emu is available in NoDVD folder after installation. Old cracks also available in that folder
"3C3C1D119440927" DLC included and activated
FAR 0.5.6.9 with piracy protection removed and Borderless Gaming v9.1 available in NoDVD folder after installation, allowing you to play in normal full-screen mode
100% Lossless & MD5 Perfect: all files are identical to originals after installation (when installed with original videos and both voicepacks)
NOTHING ripped, NOTHING re-encoded
Selective download feature: you may skip downloading and installing of voiceovers packs and select what videos you want to see: originals or recoded ones
Stand-alone installer for lossless videos only, if after playing with lossy ones you prefer to upgrade them to original lossless
Significantly smaller archive size (compressed from 48 GB to 9.2~23.4 GB, depending on selected components)
Installation takes (with lossy videos): 20-40 minutes (depending on your system)
Installation takes (with original lossless videos): 45~70 minutes (depending on your system)
After-install integrity check so you could make sure that everything installed properly
HDD space after installation: 26~48 GB
Language can be changed in game settings
At least 2 GB of free RAM (inc. virtual) required for installing this repack
ATTENTION! If you're unlucky to have "Creators Update" for Windows 10 - install this repack with compatibility set to Windows 7
Repack by FitGirl
Backwards Compatibility
This repack is somewhat backwards compatible with my original NieR Automata repack. setup-fitgirl-03.bin, setup-fitgirl-selective-lossy-videos.bin and setup.exe has been updated, so you can rehash an old torrent with the new one.
Lossy VS Lossless
I don't like lossy compression, but this game proves, that sometimes developers have to use brains.
Most game videos in NieR are in 1600x904 resolution, not even proper FullHD. And developers used extremely high bitrate for them, up to 40 MBbit/second with 30 FPS.
And I must add, that cutscenes (pre-rendered by game engine into movie files) take more than 50% of game files, occupying 26.8 GB.
That's why I made an option for you to download much smaller archive with re-encoded videos.
They still look pretty good at bitrate of 5~6 MBit/sec. You can download this sample and compare:
Mirror 1:
Zippyshare
Mirror 2:
Multiupload
If you don't like the quality of re-encoded files, get original ones. Remember - the choice is always yours, not mine ;)
Selective Download
You can skip downloading of files you don't need. Here is the list of selective files:
setup-fitgirl-selective-english-speech.bin (English voiceovers)
setup-fitgirl-selective-japanese-speech.bin (Japanese voiceovers - make sure you have installed the pack before switching to Japanese in game settings)
setup-fitgirl-selective-lossless-videos.bin (Original videos, 1600x904, 40 Mbps)
setup-fitgirl-selective-lossy-videos.bin (Re-encoded videos, 1600x904, ~5-6 Mbps)
In example, if you want to launch the game with English UI/Subtitles/Voiceovers and re-encoded videos - skip all "selective" files,
but download
setup-fitgirl-selective-lossy-videos.bin
,
setup-fitgirl-selective-english-speech.bin
& all main files (01-04).
Problems during installation?
Read this repacks troubleshooting guide
https://fitgirl-repacks.site/repacks-troubleshooting/
---